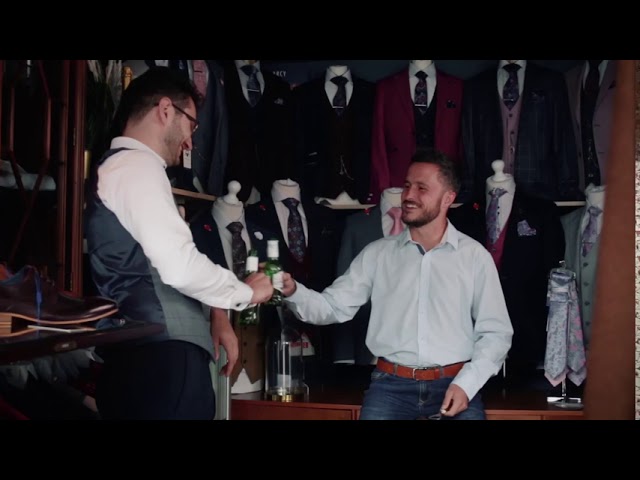 Come and visit Street Life and The Suit Locker for Men's Suits, Casual Wear & Footwear based in Newtownards, County Down.
Shop online or enjoy a visit to our shops for Men's Suits, Casual Wear and Style for Tailored Suits, Suited and Booted, Wedding Suits, Christening Suits, Interview Suits. Smart and Casual Shoes, Shirts, Tees, Jeans and Accessories. Get that Peaky Blinder look! Look sharp with Street Life and Suit Locker. We stock the latest brands in our Newtownards store where you can order online click and collect or get kitted out in store. We also offer free shipping in NI/ UK over £50.
Please feel free to browse our suits and top brands for casual wear or contact a member of our friendly style team. Come on in to the store to experience our customer service to try on a suit or item from our casual wear or arrange for a group fitting for your wedding party if you would like to do that, we'll plan a fun fitting session. If you need to speak to us about a size or item call the store on 02891812482 or email info@livestreetlife.com. Street Life and Suit Locker for everyday fashion at work, at home or out and about in town. We are open as usual, shipping as normal and our shops and warehouses are Covid-19 Compliant keeping you and our staff safe.